Tweet
I have wanted to try Zumba for a while now. It's been on the top of my list of things to try. But because of the kids and Avery's school schedule and Jon's work schedule I didn't want to commit to going to a class. My next best thing was a Zumba video or Wii game!
So I contacted them and they sent me a Zumba Core Wii game!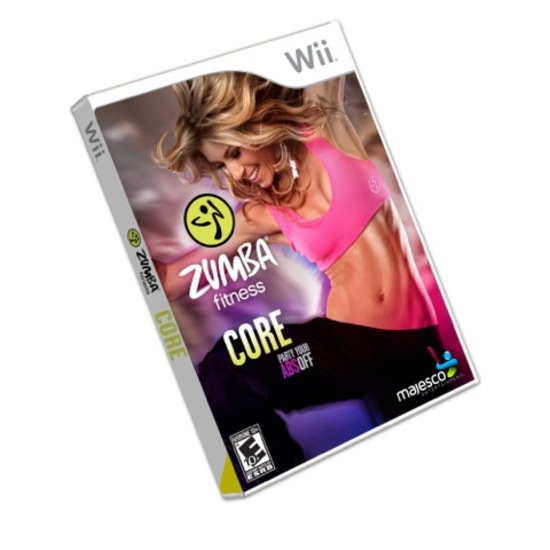 I love this game if you want to call it that. It's more of a workout dvd type.
I love that you can choose a song list that you want to play while you're doing your workout.
This is the Core game which is meant for your middle section, your abs per say. I love that it comes with a belt so you can put the Wii remote inside it and it tracks all your movements and makes sure you're doing them right. This game is pretty darn awesome and addicting. It's nice when a workout can become addicting.
If you've heard anything about Zumba, you've probably heard that it's no joke and it's a real workout? Boy were those people right. It's a real true workout. You will be out of breath and your abs and legs will hurt the next day, but it's so nice and the results are worth it.
I've had this for about 5-6 weeks now. I use it an average of about 2-3 days a week and although I'm not noticing a major difference right now, I have lost 1" in my waistline! So it must be working!!!
Price: This game is $40. It also comes in a Kinect version for $40.
Overall: ***** love this game!
*Disclaimer* I received an item directly from Zumba in exchange for a review. I was not paid to try out these products*
A big thank you goes out to Zumba
f
or allowing me to review this product and for offering a giveaway