Tweet
The reviewer has been compensated in the form of a Best Buy Gift Card and/or received the product/service at a reduced price or for free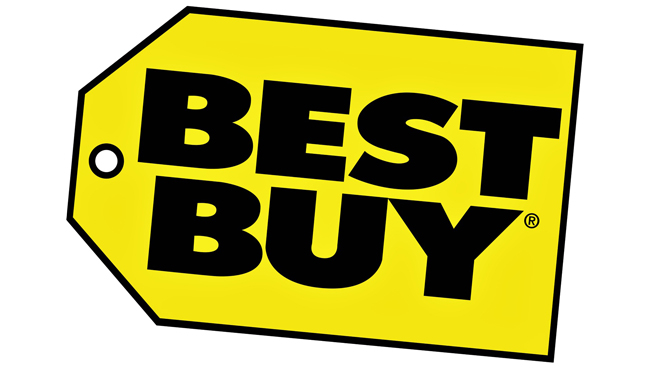 My husband and I have been looking at a smart thermostat for a very long time. We wanted something we could control from our phone, check when we left the house in case we forgot to adjust, and something that would learn our usage habits and automatically adjust for us. We finally found it! The
Nest Learning Thermostat
at Best Buy! It has quickly become our favorite new electronic (if you will)!
The Nest Thermostat was very easy to install.
1. SHUT OFF YOUR CIRCUIT or FUSE
2. Take the wires out of your existing unit and unscreen it from the wall
3. Pop on the plastic cover and pull wires through
4. Pop the wires into the correct coordinating slots
5. Put faceplate on unit and you're ready to go!
This is the new 3rd generation version, which is thinner, sleeker in design, and allows for a bigger, crisper display than the prior 2nd generation version.
· To get the most out of your Nest, connect to your existing home's Wi Fi network and download the free app from iTunes or GooglePlay – this allow you to manage your home's temp from your smartphone, tablet or laptop, even when you're miles away
· Never come home to a cold house. You can easily turn down the temp when traveling, or set it to warm up your home before you come home
· You can set it to accommodate your schedule and temperature preferences
· Or, there is no need to set preferences – within a week, the Nest learning thermostat starts programming itself. It learns your habits and adjusts automatically, regulating your home's temperature based on your schedule – which can save you energy and money. When you're not at home (the "Away" mode), it will automatically switch to an energy-efficient temperature. In independent studies, the Nest saved an average of 10-12% on heating and 15% on cooling bills.
· Nest provides your energy usage, tracking how much you've used and provides tips that will help you conserve. Make an energy-saving temperature adjustment and the Nest Leaf will notify you immediately.
· Some local utility companies offer rebates – find out about available rebates online at the URL provided above
· Nest provides alerts and reminders for peace of mind: it monitors your heating/cooling equipment, and tells you if anything is not working correctly. You can also be alerted if your home's temperature goes above or below limits you set.
· Nest also works with Nest products, such as the Nest Cam and Protect, and other home automation devices
We have loved this Nest for our daily lives. It has learned our schedule and automatically adjusts the temperature at the time we normally do. It's really been great at helping to save energy!
This is a brand new router that was exclusively developed between Netgear, an industry leader in the networking world, and Best Buy, to help provide consumers with an easy, all-in-one solution to support their home's connected devices. As the number of Wi-Fi dependent products increase in a home – the average US household has 7 "connected devices" – from smart phones (often several in a home), to tablets, to laptops, to computers, and Wi-Fi printers, this puts a strain on the home's network, especially the router. With the interest in online gaming and 4k TVs, connected devices such as smart thermostats, plus the need to stream shows from Netflix or hulu, it places even more demands on the network. Many households may experience slow Wi-Fi, dropped calls, or experience "dead zones" – which could be improved upon with an "AC" router, Wi-Fi extenders and expert help.
· The AC1900 comes with one DST, or "Dead Spot Terminator," adapter – to eliminate your Wi-Fi dead zones; place it in an area where you get little/no reception, to improve Wi-Fi access. Additional adapters can be purchased for other dead zones.
· This high-performance router was built to support 10+ connected devices – you can also prioritize devices for streaming videos or music, and included advanced features for lag-free gaming
· Best Buy makes it easy with this new high performance Wi-Fi router, which includes a Wi-Fi extender and Geek Squad Set Up and Support via phone & web, for one full year.
· The Geek Squad service via phone & web allows customers to call or get help 24/7 whenever they want, vs. the need to schedule an appointment.
This is the fastest router I've ever used or experienced. It has decreased my working time online by so much! We used to have a download speed of around 40-50mbps, NOW?? Now it's around 115 mbps. NO I'm not kidding! And upload speed around 15mbps, now it's about 23mbps. You can see the speed has jumped enormously! And it's been a godsend! Truthfully!
These 2 items combined together make for a connected, smart home that you will cherish forever!
Price: The NETGEAR with extra adapter (which is great for dead spots in your home) is $299.99. The Nest Thermostat is $249.99
Overall: ***** for sure, hands down! These items have been amazing and we've had 0 issues with them!
*Disclaimer* I received an item directly from Best Buy in exchange for a review. I was not paid to try out these products*
A big thank you goes out to Best Buy for allowing me to review this product