Tweet
I received a sample from Milkies for the sole purpose of this review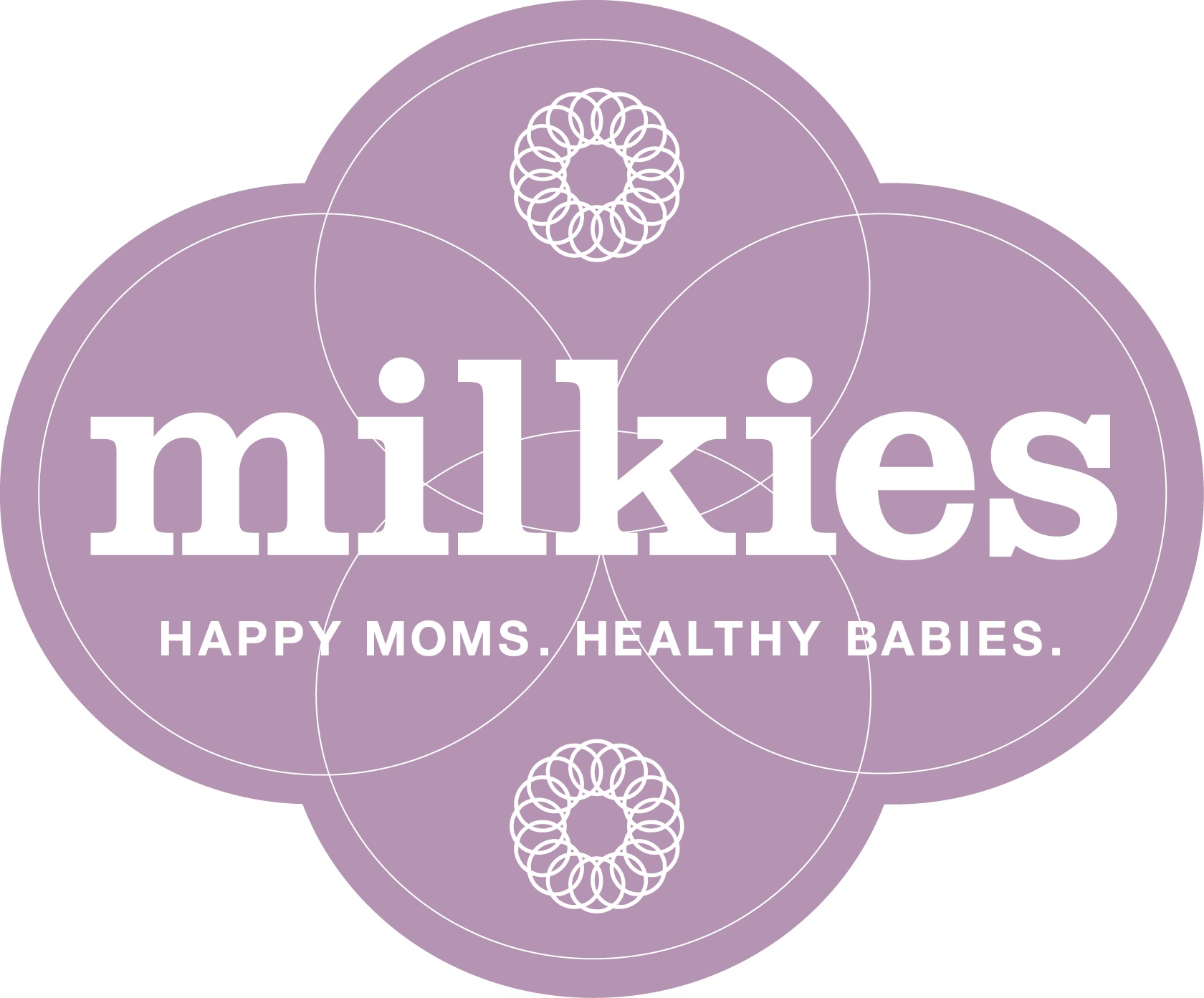 I've now been successfully nursing for 5 weeks without a drop of formula! Along with breastfeeding a lot of women like accessories. Although it can be free to nurse, there are a lot of products out there that make it even more convenient.
I had heard of the Milkies Milk Saver when I was pregnant with my 2 year old, but I never leaked with him. Now that I'm a leaker, especially while nursing, I wanted to try the milk saver. They also released a new product called the Freeze for freezer storage.
The Milkies Milk Saver comes in a storage container which is great for on the go.
The saver on left and the case on right.
The hole i obviously where your nipple is placed and then you slip the whole thing in your bra.
This is the Freeze
You put your bags in the top slot and they fall towards the bottom, so it allows for a first in, first out system.
This is a fast freeze tray. Lay your bag on milk on top here, once it's frozen put in the top slot of the storage container.
I thought I leaked a lot, I would nurse on one side and with let down could physically see dripping on the other side and I would have a soaking wet pad almost every time I nursed.
Turns out, I collected about 1/8oz when I nursed the other side, so not as much as I had previously thought.
Even if I get 1/8oz every single time I nurse, That's still almost 1.1 ounces a day!!! So I've been putting it into a little storage container and leaving it in the fridge. At the end of the day I freeze it or put it in a bottle and keep in fridge. It's not much, but it's definitely better than letting it go to waste in a pad.
Although the Milk Saver is a bit large and isn't exactly discreet, it is really nice to have on hand. Especially for those that leak a lot more than I do. I know in the beginning of our nursing relationship I leaked 2oz during let down.
Price: Both are $29.95, but you can get the saver for $24.79 on
Amazon
Overall: *****
*Disclaimer* I received an item directly from Milkies in exchange for a review. I was not paid to try out these products*
A big thank you goes out to Milkies f
or allowing me to review this product and for offering a giveaway