Tweet
This is a Sponsored post written by me on behalf of
Sharper Image
. All opinions are 100% mine.
Everyone has heard of The Sharper Image right? They make some amazing items and are always on top of the electronic world!
This season they have come out with 3 Must Have Holiday Gifts. The
Sound Soother
,
Back Massager
, and
Bluetooth Speaker
. All are amazing and great for just about anybody on your Christmas list.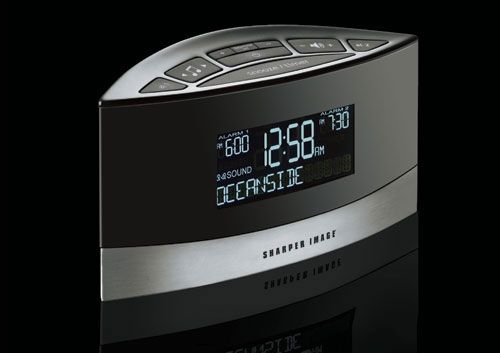 Let's start with the Sound Soother. It's an alarm clock that also plays 20 soothing nature sounds. It does sounds like Thunderstorm, Rainforest, Heartbeat, City and Wind Chimes and many, many others. It also has auto shut off that you can set for 15, 30, 45 or 60 minutes.
Great Holiday gift for those that need the extra push to go to sleep!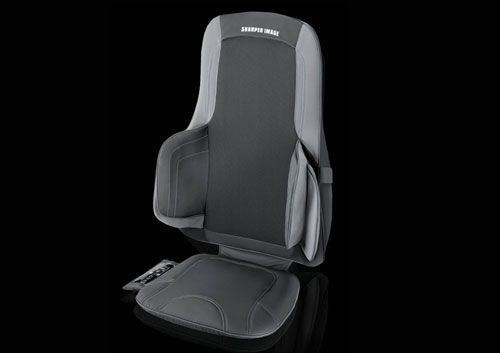 Then they have the Back Massager. It goes on any standard chair and lets you experience deep-kneading shiatsu or rolling massage as 4 rollers travel up and down your back. Use Spot Shiatsu and Perfect-Fit to customize the massage to your back and height. Soothing heat is an option for a deeper, more relaxing massage. It has an easy-to-use advanced touchpad control, which features a laser-etched flat panel. Carrying bag is included.
Must Have gift for those hard working or manual labor people on your list this Christmas.
Lastly, but certainly not least, is the Bluetooth Speaker. Big enough for great sound yet small enough to take on the go. It connects wirelessly with smart phones, laptops, and more notebooks. Works up to 30 feet away using your device to control music. Powerful speaker output with integrated subwoofer for expanded bass response. Convenient universale device holder.
Perfect gift for those techies who love their music!
I would personally LOVE to get the Back Massager this Christmas, that's the one I'm eyeing!
What about you? Which item would you love to see under the tree this year?