Tweet

I get a lot of diapers, you all know this, but this has to be one of my favorites ever!
I love the name!!! I chose the USA diaper because of Memorial Day, 4th of July and Labor Day all coming up in the nest few months. But of course it's cute any time and since Jon is a Disabled Veteran we like to support our country at all times!!
Her pockets don't normally include inserts, so she also included an Organic Hemp Soaker
There was instructions on each item!
Smallest
Small
Medium
Largest
Inside is a super soft red minky
Her label
Here it is on Emerson!!!
Adorable right?
He certainly likes to check it out!
I LOVE LOVE LOVE this diaper. For the longest time I forgot it was a pocket. Since it's a hemp insert it can easily just lay on top of the minky and be used like an AI2. But the hemp isn't nearly as soft as minky so when I discovered the pocket I started stuffing it and I find it's more absorbent that way! Because when he pees it goes straight down inside the pocket and then can slosh around a bit before absorbing (if needed to). If he goes with the insert on top it can leak out the sides. We did have this issue a couple times because it would run right off the insert instead of absorbing right away, but this only happened when he'd worn it for 3 hours or so! Not a big deal.
The insert is very absorbent. Only thing is she didn't stitch through all the layers when she stitched it. So it bunches up in the wash. Actually it's always bunched. Another reason it's better in the pocket.
I still love this diaper. It's adorable! Perfect for TOMORROW!!! Can't wait to put it on him for Memorial Day!
The diaper dries super fast. I love the hemp insert and it also dries fast. Usually in one cycle, but sometimes I have to lay it on the floor and it dries in just a couple more hours typically!
Diaper is super cute, absorbent, washes clean and doesn't hold stink since it's hemp, it also fits him well.
She has adorable Cupcakes!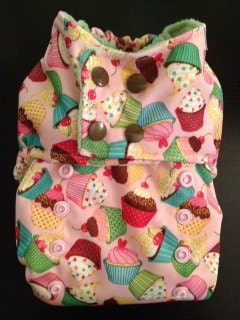 and I almost chose this Peace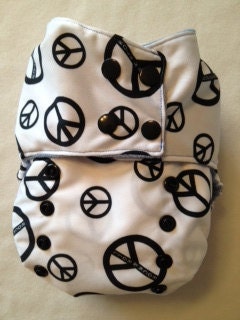 Price: Her pockets are $19 without the insert. Hemp insert is $6 and a microfiber is $3. She also offers covers for $14
Overall: ***** LOVE this diaper!
SUMMER CLOTH DIAPER GIVEAWAY HOP
For the Summer Cloth Diaper Giveaway Hop, Smush Tush is offering one Mommy's Favorite Things reader the chance to win a diaper of choice ARV $19
Look for the giveaway beginning June 21st!!!
*Disclaimer* I received an item directly from Smush Tush in exchange for a review. I was not paid to try out these products*
A big thank you goes out to Smush Tush f
or allowing me to review this product