Tweet
The Crabby Rabbit
specializes in re purposing wool! She uses wool sweaters and makes wonderful diaper covers out of them.
We received a Small Soaker
Love the color combo
Extra layer in the wet zone!
Great fit!!!
It covers all his diapers nicely
Love the way it fits. It's super soft too!
When she sent it, it was washed, but not lanolized. I had to lanolize it by wetting it down and then adding lanolin to the water and letting it sit in the lanolin. It puts a barrier on it so it's more water resistant.
Wool holds up to 30% it's weight in water before it starts to feel damp. So it's great over fitteds or prefolds. It really does waterproof so it's great for around the house and wool is breathable and prevents rash!
We love wool here, so this is a wonderful addition to our collection!
Some of her other wonderful covers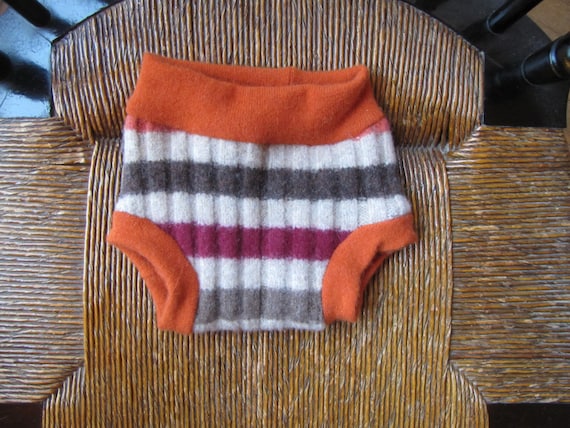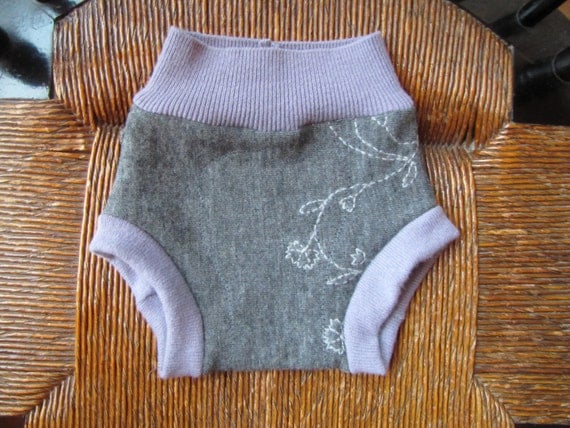 Lovely Items!
Price: Her Small soakers are $13 Mediums are $14 and Larges are $15!
Overall: *****
*Disclaimer* I received an item directly from Crabby Rabbit in exchange for a review. I was not paid to try out these products*
A big thank you goes out to Crabby Rabbit for allowing me to review this product