Tweet

I have been trying to find some really super cute and stylish maternity clothes. I don't really need them now, but know that I will. It's hard to find stylish things in the store. They're really not all that cute.
When I came across
Queen Bee
I knew I had to try out something from there.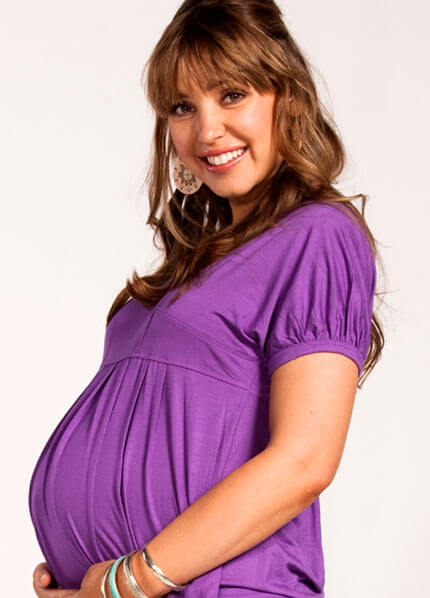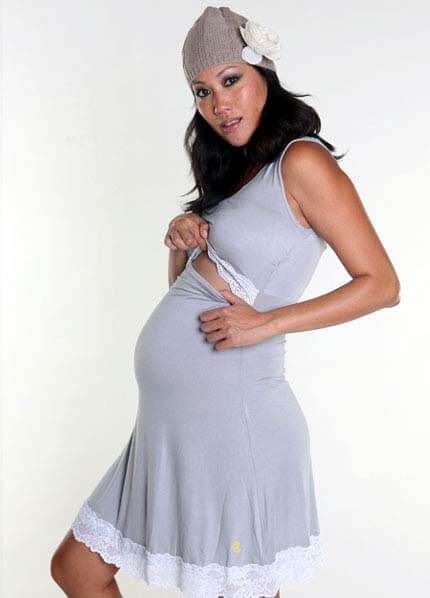 The Lounge Dress is by Quack. Well I have a top from the Brand Peek-A-Boo you may remember me reviewing it, this is the same brand. I love it just as much.
I wear that top everywhere I go and I have been sleeping in this gown and love it just the same. It's so comfortable and I know it will be great for nursing in too. It's going to the hospital with us. They will like that it still has great easy access and I like that it's comfortable and will be easy for nursing.
I also love the Felicia. It's a little big in the belly for me now, but I love how it nurses. The front part of the shirt pulls way up, but it leaves a covering section there so you're still covered up. See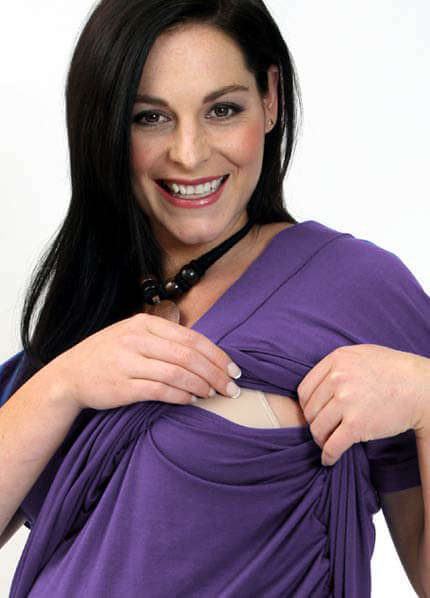 So that's nice!!
I can't wait until I have a bit of a bigger belly and can wear the Felicia top more. It looks so great on her!!
They have lots of other things at Queen Bee. You can shop by brand too. But they have swimwear, tops, pants and anything else you can think of.
Price: The Felicia is $64AUD so that would be about $67 USD. The Lounge Dress is $100AUD so about $105USD. Very expensive, but the tank I reviewed before was like $70. I think their things are a little pricey, but they are name brands.
Overall: ***** Love the items I received
*Disclaimer* I received an item directly from Queen Bee in exchange for a review. I was not paid to try out these products*